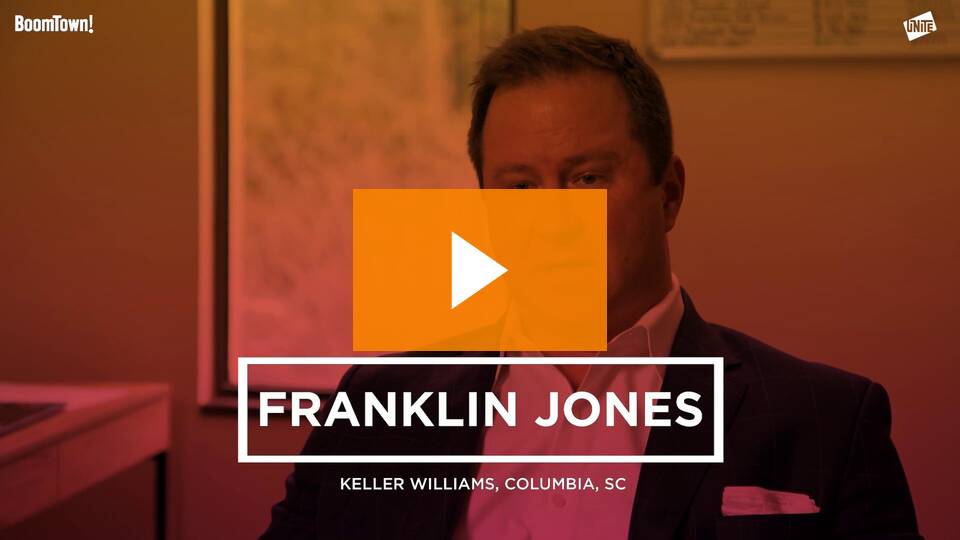 As most of you know I don't leave our geographic wheelhouse very often, especially during the work week! From Monday to Wednesday, however, I was in Charleston, SC., and for good reason…to learn and get better at what we can do for you.
Monday morning Craig and I traveled to Charleston to attend a real estate conference put on by our friends at www.BoomTownROI.com . "BoomTown" is an industry altering technology company specifically designed for real estate teams built for a high levels of volume and/or ready for growth.
I can't say enough about BoomTown. Their designs are beautiful, their strategies are always ahead of the curve, and their commitment to service is phenomenal.
If you watched the video above, here's the specific story behind what I'm referring to; A few years ago while at the BoomTown Unite event my friend and fellow Realtor, Dan Hamilton, invited me to Rue de Jean with some of what I call "the RATE guys." It was a group of mostly team leaders that use a company called, Radio and Television Experts as a vendor (RATE).
As dinner went on they kept asking questions (Remember, I'm the new guy). They are laughing their asses off at me. It was all in fun and I was laughing as hard as they were, but a professional moment was taking place.
I got up to go say hello to someone and while I was away the guys and gals at our side of the table start doing math on a cocktail napkin with Elizabeth and Amy. Note – This is the year we did 332 deals, and were named the #5 team in North America for a major national brand. #5 in North America with a national brand, and we're a small to mid-range at this conference, BTW. This was very telling…
That was it. That was the turning point. Now we're with the biggest, most effective players in the industry, and largest real estate company on earth. We have BoomTown Unite to thank for showing us what we didn't know.
Now you know the backstory behind the cool video BoomTown produced above.
Another reason we love BoomTown? It's a South Carolina company. The Co-Founder and CEO, Grier Allen, is from SC and attended Clemson University (notice all the orange). BoomTown's Director of Industry Relations is Rivers Pearce. Rivers is from Greenville and seems to be a great leader and perfect liaison between all of the moving parts of this industry and their company.
The first class Boomer staff was all over Charleston making sure guests from around the country were well taken care of and happy. Adria Fernandez Jones and Mac Hill deserve a shout out from me, specifically. Thank you!!!
BoomTown is located in Charleston and in a a short time has grown to about 300 employees. A few months ago I visited their office and was impressed. I visited their new campus today, and was absolutely blown away. This is a place anyone would want to go to everyday. Think Google, with a lot of orange…
As San Fran is Silicon Valley, Charleston has earned the title of Silicon Harbor. BoomTown is a major part of this.
The term "culture" is used a lot in the real estate industry, and I get it. It's important. Actually, it's the difference between "us and them," depending on who you're talking to. What I'm getting at is I don't want to dilute what I'm trying to say about BoomTown and the Unite event. In short, I guess it's a combination of world class effort, next level/big thinking content and sharing, and an ever loving fun environment. Boom. Town.
I'm glad we were able to attend this year. Two years ago my family was trapped in our Columbia, SC neighborhood by the 1000 year flood, and this fall we were kept away by a hurricane. I'm glad BoomTown decided to move the event to the spring.
This all said, I'm proud of this company. Head shaking, eyebrows up impressed, actually.
It was super cool of BoomTown to produce and feature the video above of our story. Attending Unite a few years ago was what opened my eyes to a real estate world that many Realtors are unaware.
That last sentence will make most real estate agents automatically think I mean "more leads." This is not the case.
Learning how to leverage and scale is what I'm referring to, and that's why the first visit to the BoomTown annual event was such a pivotal point for the careers of Amanda, Elizabeth, Amy and me, and the beginning of a better experience for our clients.
Thank  you, BoomTown!
Next Chapter: Enter, "The Place for Teams."
Thank you!!
Franklin Jones